HOURS
OWLETS FOREST & NEST ROOMS /  MONDAY – FRIDAY 7.30am – 5.30pm
Owlets Forest Early Learning Centre
(previously Putaruru Childcare Ltd)
Experiences at Owlets Forest afford children the opportunity to develop an abundance of skills in exploration, self discovery, social interactions and problem solving among others, in the overall attempt to set children up for success.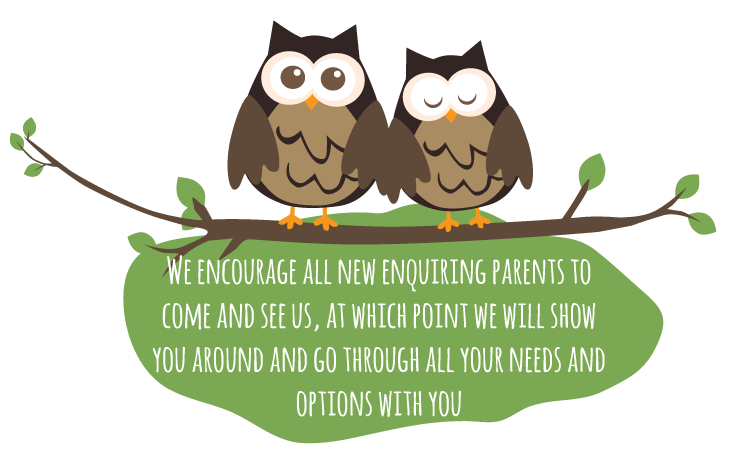 We offer 2 fantastic childcare spaces for your child/ren
The Nest is a room dedicated to providing quality care and education for children up to the age of around two years old. Our passionate team of qualified teachers will work with you to tie in your child's routine while at home into their day while with us.
The Forest is a room where children are recognised as individuals who will experience a learning environment full of exploration and discovery.  Children will be nurtured and supported in their different stages of development, allowing them to build a solid foundation of skills before moving onto the next part of their learning journey.